Make a Payment
We have 4 easy ways to process your payment.
Mail in a Payment

Pay to: Model Finance
P.O. Box 5825
Orange, CA 92863-5825
Make a Payment Over the Phone
We accept payments via credit card or check.
Please call (714) 480-8484.
* Processing fees will apply.
Western Union
To make a payment via Western Union Quick Collect Service.
You will need to know our Code City: Model Ca.
Make sure to bring your account number as well.
Online Payment
You can now pay with debit/credit card payments via mastercard or visa online.
PayNearMe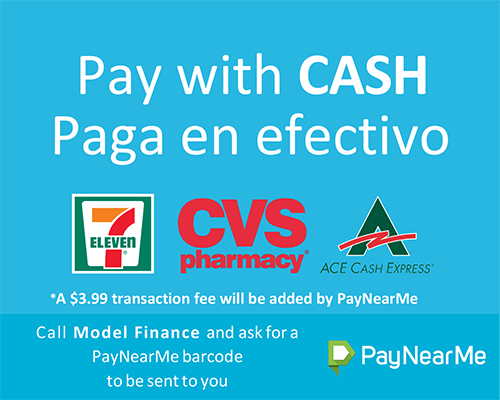 Copyright © 2023 Model Finance Company